Organisations need to be where their customers are. They need to take a more holistic view of them across all channels; offline, online, social and mobile and truly evaluate 'what makes them tick.' Human Experience is everything and by focusing the emotions of the customer – the human experience – brands and businesses have a real opportunity to engage like never before.
Since 2009 Engage Customer has developed and nurtured an extensive global community of over 48,000 GDPR compliant leaders in the customer space to devise and implement winning human experience, customer and employee engagement strategies.
We boast an impressive portfolio of digital media, virtual, face-2-face and hybrid live events, webinars, podcasts, research surveys and more, reaching over 250,000 professionals every month. Engage Customer provides its community with a series of hugely successful and recognised Conferences, Directors Forums, Leadership Roundtable Focus Groups. The must-attend annual Customer Engagement Summit now in its 11th year, with the International Engage Awards taking place in the evening.
Subscribers
48,000
Newsletter Recipients
Events
5,000+
Live Event Delegates
100-700
Webinar Registrations
OUR COMMUNITIES: BY INDUSTRY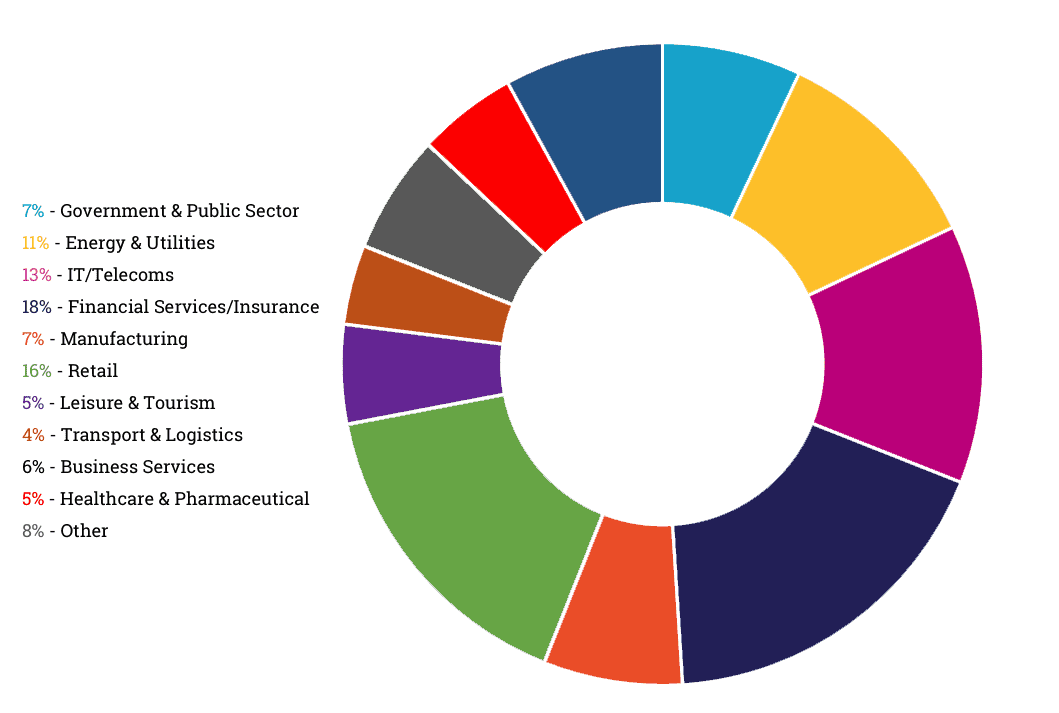 OUR COMMUNITIES: BY GEOGRAPHY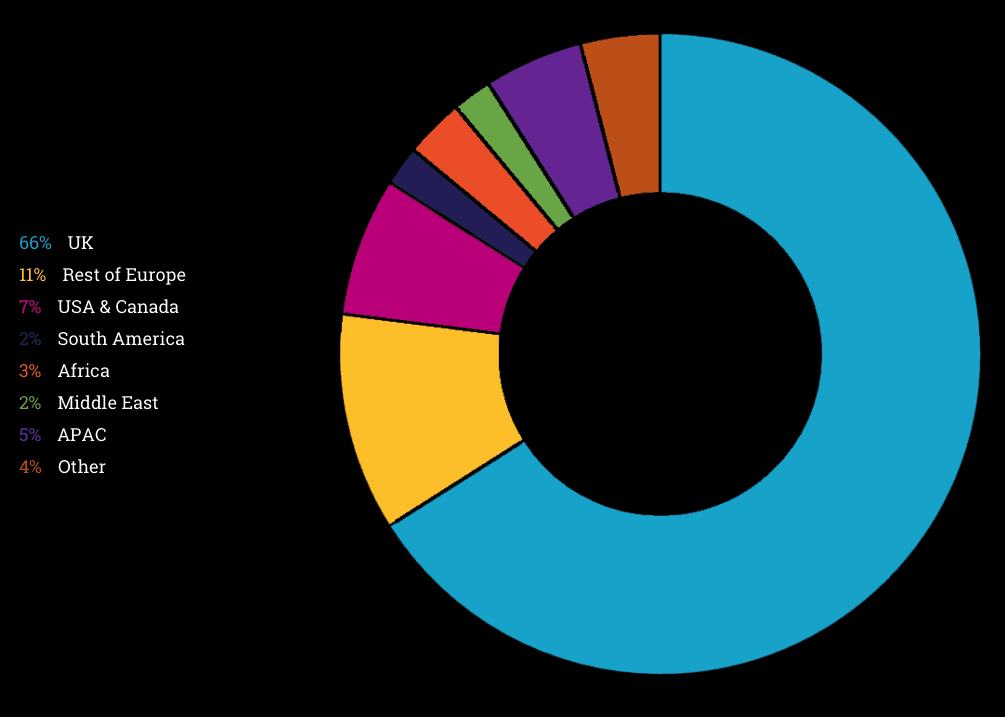 OUR COMMUNITIES: BY JOB FUNCTION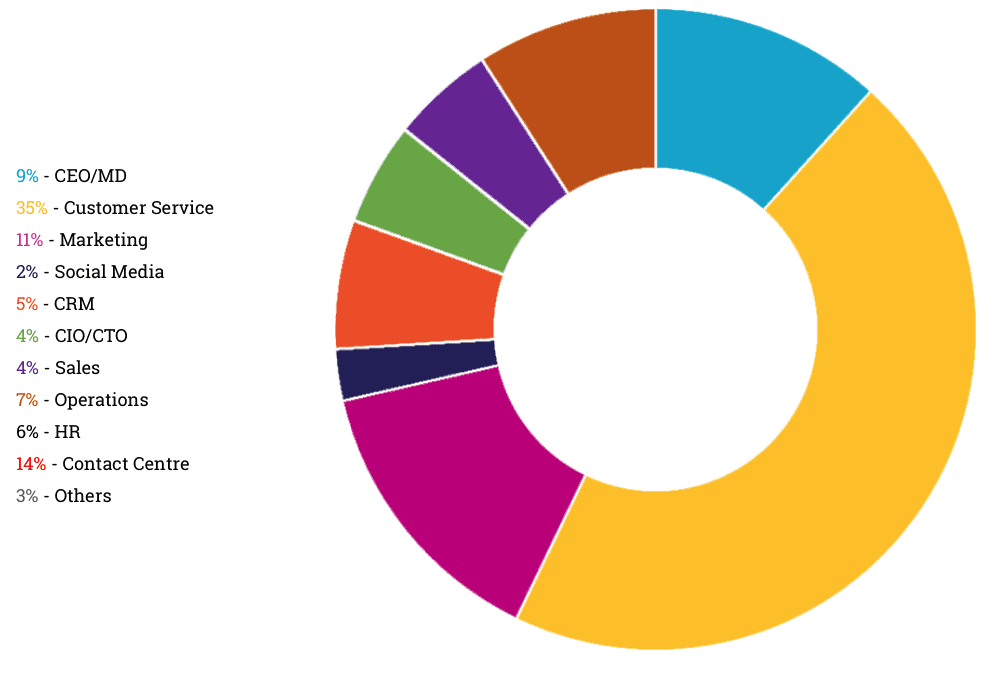 Event
Technology
We are excited to have partnered with some of the world's largest event technology companies. These virtual-first event platforms create immersive, interactive events ready to upgrade from pure virtual to hybrid in person events when the situation allows. These best in class, industry leading event marketing and management platforms boast a proven track record of enhancing the delegate experience pre, during and post conference and provide valuable engagement and networking opportunities for both delegates and sponsors.
This significant investment was made in response to the move to live virtual events, while retaining a smooth and importantly robust ability to provide an in-person experience when available. As such, sponsors and partners have the ability to 'upgrade' their agreed virtual sponsorship to include an in person, onsite venue option if, or when, they're ready.
We have all adapted to a new, virtual-led style of events in a short period of time. Technology driven by data and analytics now provides extensive opportunities and invaluable event engagement which is here to stay.
Event Success
It is our ongoing commitment to ensure all our partners get a clear return on their investment. We have a dedicated team of event success managers, who are always available and who understand it is of the utmost importance that our live events – both virtual and venue-based – deliver on sponsor expectations as well as commercially.
Strategic processes, personnel and products have been put in place to ensure this is achieved at all future events and to provide the confidence that we are always ready and able to adapt to new event formats as the Covid situation continues to change.
We understand that the term 'success' can have different meanings for different sponsors. This is why our team ensure targets and objectives are set out and able to be achieved when sponsoring an event. Whether this means helping you engage with your targeted key account list, delivering effective managed meetings, running a well-attended successful roundtable or presentation, or working with you on your individual KPI at our live events, both virtual and venue-based, is determined by your own goals. Your goals become our goals, as our success is determined by yours.
Hybrid Expo Upgrade
All of our 2021 events are currently planned as virtual, although we have placeholder dates with a number of our venue providers who are ready and waiting to welcome us back should we choose.
When possible, we are excited to once again be able to provide our 'turnkey' fully managed exhibition solution, providing a physical presence and in person networking opportunities. Using a custom portal, you simply upload your artwork and our third-party expo contractor prints, builds and dismantles your stand. This solution guarantees a professional and unified look and ensures your company and brand are professionally presented. There are several 'bolt on' opportunities including double width upgrade (available dependent on sponsorship level), large LED screens with keyboards and mouse, stools and literature racks.
Live Studio Virtual
We've invested heavily in what we perceive to be the best virtual event technology platform available to highlight the engagement, insight and data points on where a delegate interacts with the event and sponsors involved. This enables us to provide an engagement score per delegate, indicating the delegates to prioritise communications with post-event.
Understanding the importance of Human Experience, it's understandable that one of the most challenging aspects to virtual events is the engagement value; people's attention span is shorter and the very nature of being at a computer presents distractions. To tackle this issue we've invested in our own bespoke 'Newsroom Style Studio,' complete with film crew, event host, AV and a set design with EBM branding in the style of a professional news broadcast. This new approach is a refreshing alternative to 'death by zoom call,' and we believe ourselves to be the first to have launched with this hugely successful approach in in the Autumn of 2020.
The Live Virtual Studio demonstrates our passion with being at the forefront of our industry and was the inspiration behind our creating this highly-engaging format that 'hooks' the delegate into the event for its entire duration, removing the common obstacle of jumping in and out of various sessions. The studio is currently set up with an event chair/anchor man and full AV team and we hope to soon start welcoming live speakers into the studio rather than streaming them in using zoom.
The Live Virtual Studio was a significant financial investment to the business but from the great results already seen it was one that was worth it. We're confident that our virtual events will continue to deliver the expected quality and similar engagement levels to our live events that have always worked so well.
DON'T TAKE OUR WORD
Engage Business Media has continued to achieve substantial growth year on year; our live events see a 20-30% annual increase in delegate attendance, and our sponsorship renewal rate average is currently at 82%. Our events are regularly recognised as effective vehicles to meet with new senior industry professionals, assist in raising brand awareness, provide lead generation and demonstrate the importance of Human Experience. Most importantly, they provide a clear return on investment.
Our obsessive appetite to recruit the world's most recognised brands, along with our use of heavy-hitting case study content, ensure that we attract senior Heads of, and Director-level, senior professionals. These are regularly the people tasked with the overall responsibility for the implementation of strategies and technology within their mainly large corporate businesses.
72

%
of delegates are Director-level or above
85

%
of delegates are decision makers
92

%
would attend the event again
Start Now!
Click Here To Build Your Sponsorship Package...